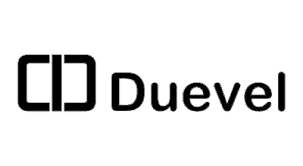 Bella Luna - Diamante
"Why disperse sound in a 360 degree pattern? According to Duevel, the human brain has difficulty in differentiating between direct and indirect sound of more common forward-firing speakers thus causing listener fatigue over time. With Duevel's omnidirectional designs, the listener's room boundaries are deliberately energized to produce a more reverberant field not unlike what one would expect in a concert hall. Duevel believes this radiation pattern is more natural and therefore more easily processed by our brains"!
The Duevel Bella Luna Diamantes show what careful design and considered updates can do for a loudspeaker's performance. Like the smaller Venus, their all-around presentation takes a little acclimatisation, but the enveloping soundscape is quite addictive. Add impressive bass, a fine horn tweeter and relative ease of positioning, and you have a design that is rewarding and entertaining companion.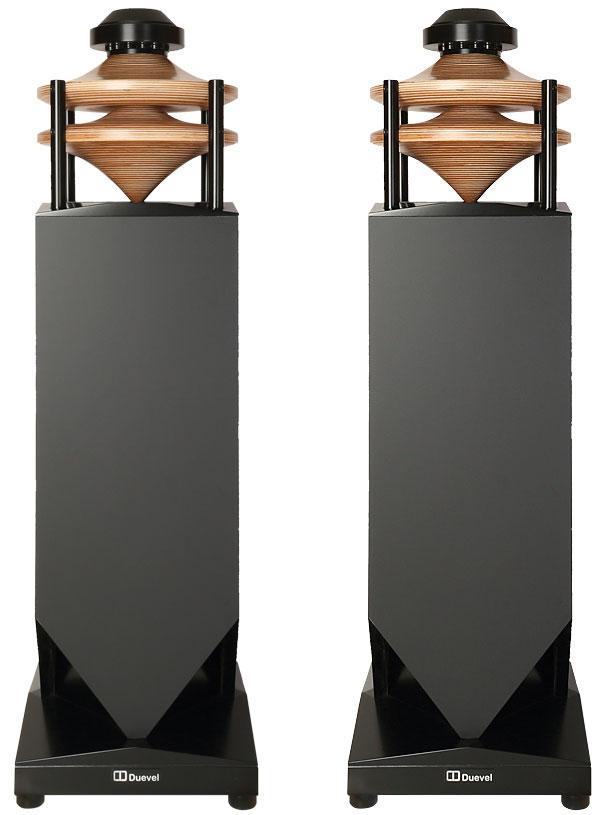 Imagine your listening room as an open field. It is late at night. The "Beautiful Moon" shines down upon you as your favorite music plays. These are the Bella Luna omni-directional horn speakers; transporting you to another place, another time and another dimension at your will.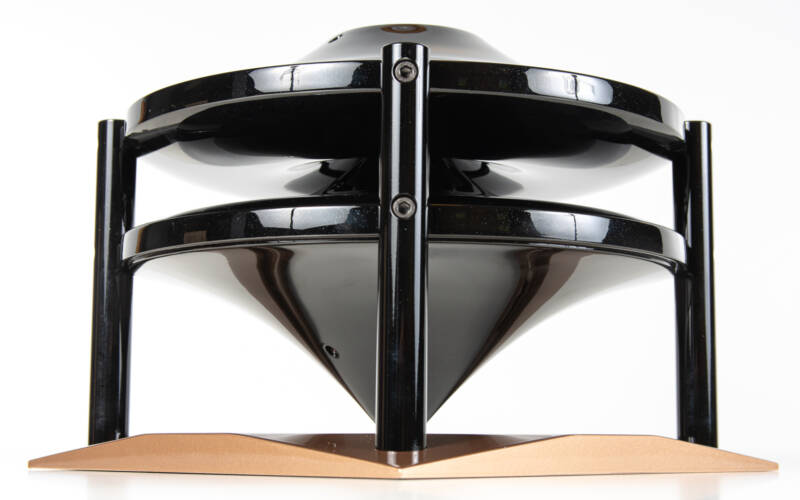 These transducers have the complete and total ability to transform your listening space into a live concert venue. The musical signal is reproduced as nature intended. The Bella Luna is in phase in every direction, always; it is perfectly time aligned and has completely natural sonic propagational properties. Natural in terms of the way sound is radiant throughout the atmosphere.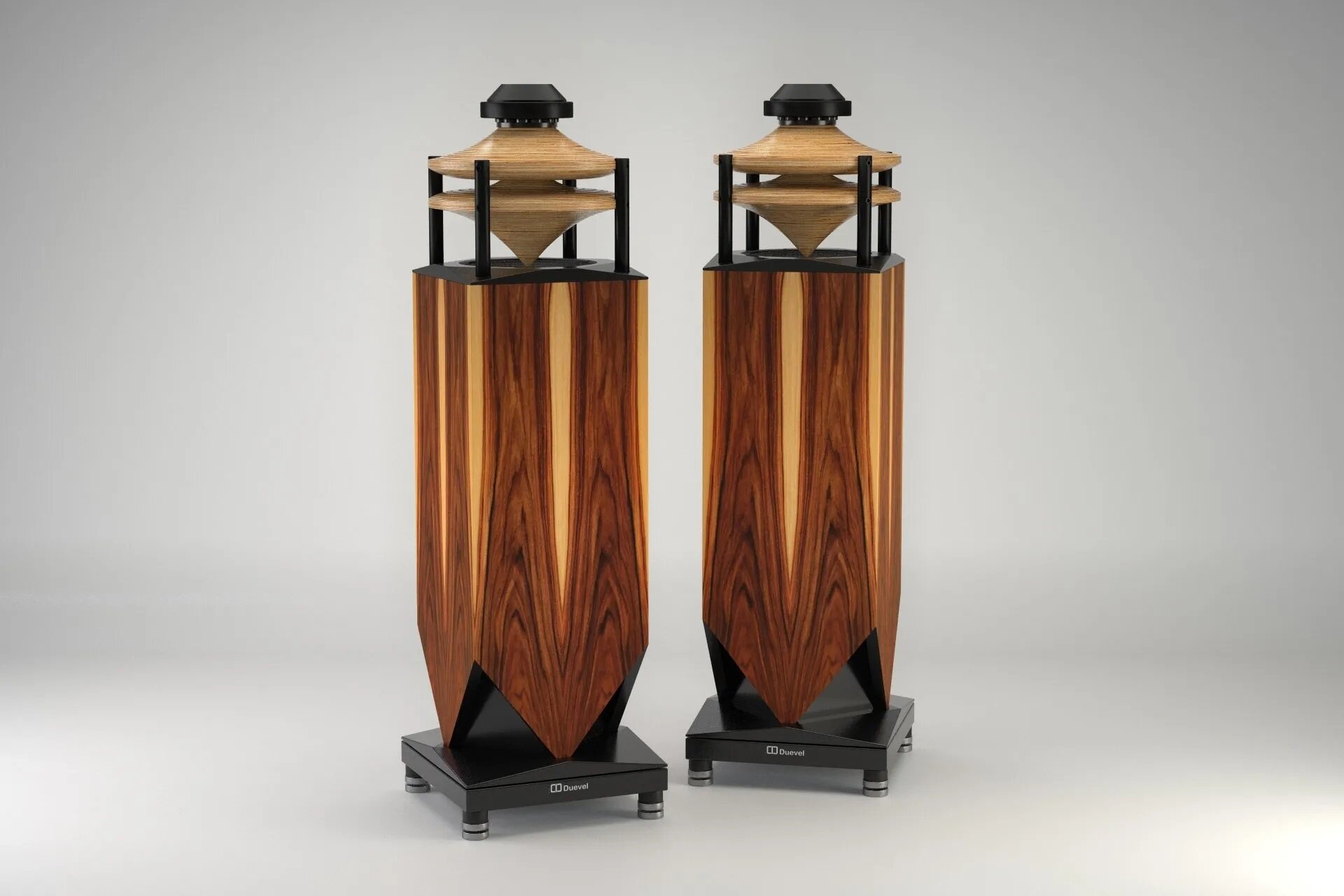 Midrange and high frequencies fire down through the horn system's bell and is directed throughout space in 360 degrees, while bass notes are fired up and out through the same ingenuous yet simple method. Each corner is a downward firing port, created internally, with special octagonal internal bracing and tuning methods used exclusively in Duevel speakers. Perfect for mid-sized listening spaces, easily powered with SET or higher power amplifiers;
Said bass driver is a nominal 220mm unit comprising a treated paper cone with what Duevel calls an 'M-roll' surround. Effectively, the surround has two rolls and is somewhere between a conventional single-roll surround and pleated type. The driver is reflex-loaded by four ports – one at each cabinet corner. This space also contains the crossover circuit, which is designed to minimise phase errors between the drivers – a key Duevel design feature.
Let the "Beautiful Moon" light up your nights!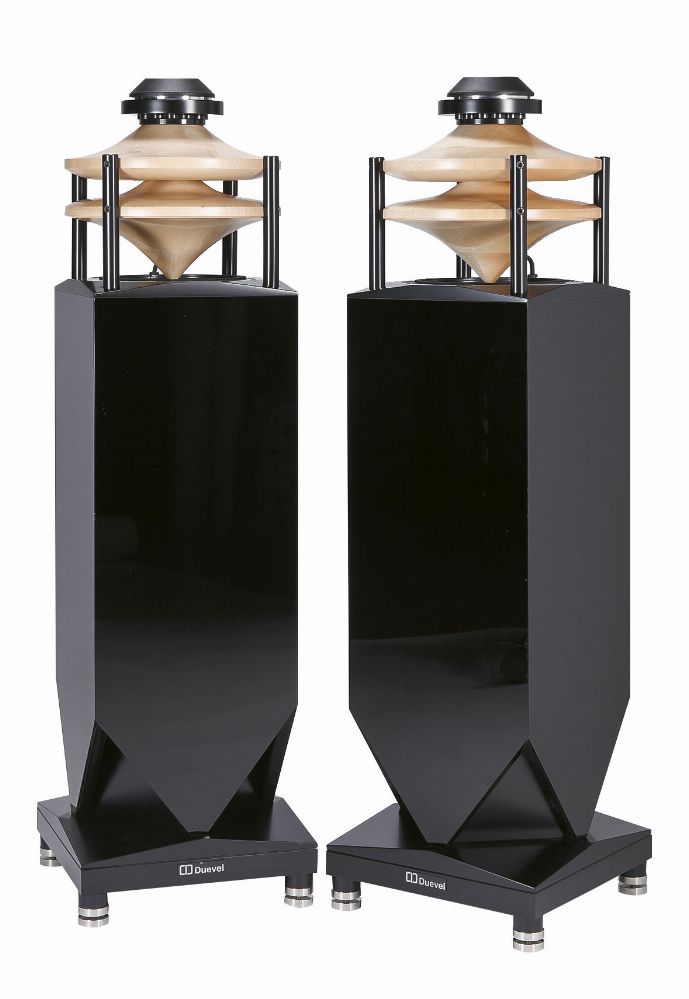 Woofer:

. Diameter:

22 cm

. Neodym magnets

. Voice coil:

51 mm

. Curvilinear, Treated paper Membran

. M-roll damped surround

. Die cast chassis

Tweeter:

. Pure Titan cone:

44 mm

. Neodym magnets:

12 x 20 mm

. Nomex voice coil former

. Patented phase plug design

Phaselinear crossover

Impedance:

6 Ohm

Sensitivity:

91 dB SPL

Power handling:

150 W RMS

Beamwidth ±3dB:

40...23kHz

Dimensions:

. Width:

280mm / 325mm

. Depth:

280mm / 325mm

. Height:

1050mm

Weight:

30 kg

Warranty:

5 Years