RE800-Gold Version
These carefully engineered driver diaphragms based on founder Dr. Fang Bian's Ph.D. work in materials science, promise to deliver multi-driver IEM bass response and high end extension but with the laser sharp integration and focus of a single driver design. Let me tell you, the RE-800 delivers on this promise. They really do combine the super detail retrieval of a single driver IEM, but with fantastic bass response and high end extension.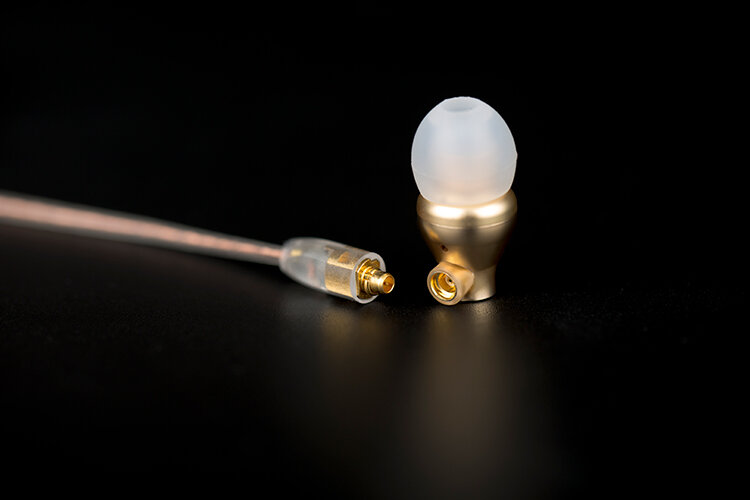 HIFIMAN has become one of the most well regarded makers of headphones around. Their products, designed by Dr. Fang Bian, are sold both manufacturer direct and by resellers around the world. Unlike many high end IEMs, HIFIMAN products all use single drivers rather than multiple drivers. Their "topology diaphragm" technology allows them to engineer a single driver with the wideband performance of multiple drivers while retaining the detail and clarity you can only get from a crossover free single driver design.
Design & Setup
The RE-800s are rather different than most of today's high end IEMs in that they are single driver designs. Back when Etymotic introduced the ER-4 almost 20 years ago, they used a single driver to deliver some incredible detail and focus. But this came at a cost of relatively low impact, light weight bass and rolled off extension in the high frequency regime. To remedy this, many designers started using multiple drivers in their IEMs, with as many as 5 drivers, to provide excellent frequency extension. With the RE-800 (and the new, even more expensive RE-2000), HIFIMAN tackles the frequency extension problem in a completely new way: their "topology" diaphragm. By using a combination of carefully designed diaphragm geometry and a proprietary coating technology that can vary the thickness and pattern of a nanoparticle coating on the diaphragm surface, Dr. Bian can engineer a driver that works better over a wider frequency range. The idea is to get the focus, clarity and detail resolution of a single driver, with no crossover or any other complications, while gaining the frequency extension of a multi driver design.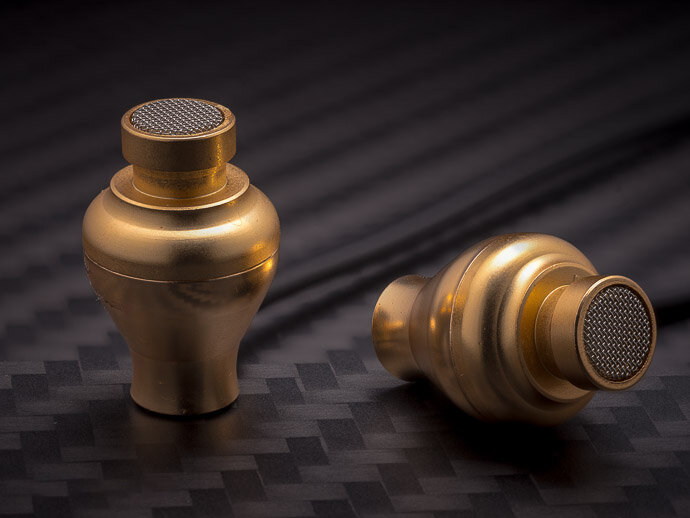 The side effect of this design is that the RE-800 is very compact. It looks from afar like a typical, low rent IEM. But up close, it's clear this is a high end product. The body is machined out of solid brass, with thick matte finish gold plating applied on top. They are heavy for their size with a beautiful finish. A big selection of eartips is included in the very nice wooden box that should help most people get a good fit. One big change is the cable setup. When the RE-800 was first released in mid-2017, people had problems with the non-detachable cable setup that HIFIMAN typically uses in their less expensive IEMs. Maybe it was the increased weight of the RE-800, but cable failure at the headphone was an issue, and required the heaphones to be sent back to HIFIMAN for repair. A running change was made to include the industry standard MMCX connector at the heaphone for user replacable cable replacement. This also has the side effect of allowing users to choose aftermarket cables. The MMCX connector was originally designed for microwave electronics, with frequency extension to 6 GHz, 5 orders of magnitude higher than what is needed audio signals. But they work well and are widely used with other headphones even if they are overkill, plus they will come loose if the cable is snagged, protecting the hardware.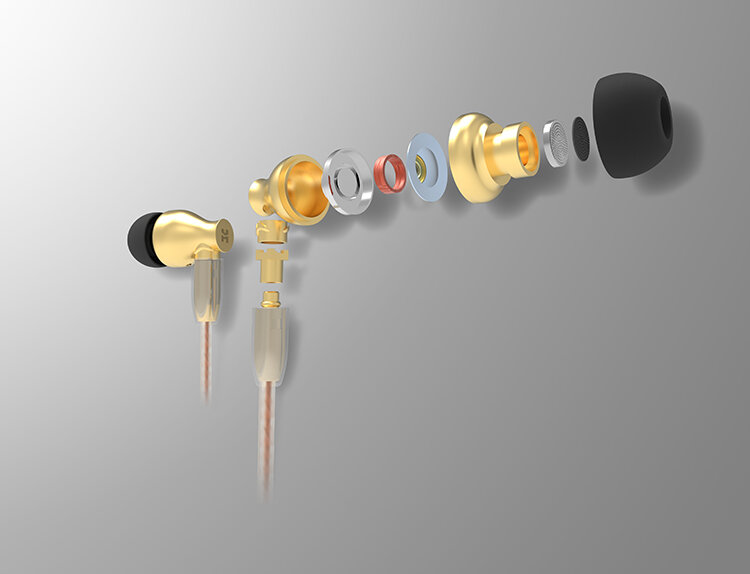 The RE-800s are fantastic IEMs that deliver on their promise to give you the detail, resolution and integrated sound only a crossoverless single driver design can deliver, and provide full frequency extension from the bottom octave all the way to 20 kHz. They're beautifully made, sound wonderful and are competitively priced compared to other high end, top of the line IEMs.
Fantastic detail retrieval and focus AND great bass and high end extension

Beautifully made

New, user replaceable cables are a big upgrade

Moderately priced compared to competing super-high end IEMs

.

Frequency Response : 5Hz-20kHz
Impedance : 60Ω
Sensitivity : 105dB
Weight : 0.95oz (27g)